Lowcountry Pavers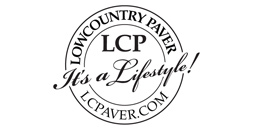 Tom Curry and the great staff at Lowcountry Paver are committed to providing only the best Paving Stones, Retaining Wall, Pool Coping & DIY Outdoor Kits while preserving the environment.
Lowcountry Paver is the Southeast Manufacturer of the highest quality concrete pavers, permeable pavers, thin pavers, pool coping and retaining wall. Lowcountry Paver offers the best product and warranty available. The pavers are created with granite aggregate, a material that will hold up over time. The high cement ratio and secret formula of add mixtures helps to create a paver that can often exceed 10,000 PSI. Strength, aesthetics, and quality are only achieved when the best materials are used. That is Lowcountry Paver's focus.
Contact Low Country Custom Pool & Spa now to get more information!